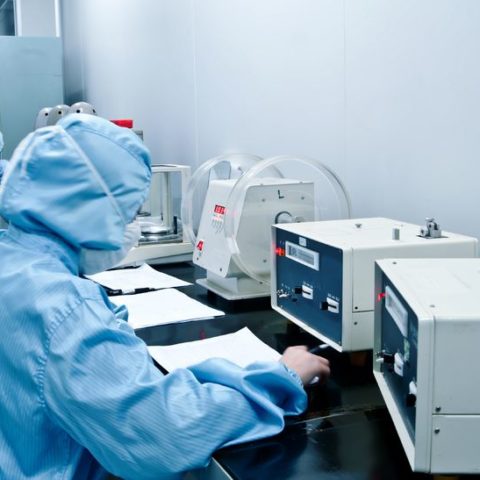 Smartflex's module assembly line operates within a Class 10k cleanroom, conforming to the US FED STD209E standard (the equivalent of cleanroom class ISO 7 in ISO14644-1).
This cleanroom classification requires for every cubic feet, to have no more than 10,000 particles, with particle size of 0.5 µm.
We adopt a number of measures to ensure that there is strict adherence to relevant standards – i.e. installation of top-of-the-range HEPA filter. Regular maintenance of the cleanroom includes chemical wash of the ESD flooring.
Most of the production equipment used at Smartflex's module assembly line are from world renowned Japanese and European semiconductor equipment manufacturers, many of which are state-of-the art. We constantly invest in the latest equipment to ensure that our manufacturing standards are cutting edge:
Wafer Dicing – DISCO DFT6340 (Japan)
Our DISCO wafer dicing machine is able to handle 6″ and 8″ wafers.
Die Attach – Esec 2008SC for 8″ wafers and Esec 2008SC for 12″ wafers (Singapore)
Our die bonder machines are able to handle 6″, 8″, and 12″ wafers.
Wire Bond – Esec 3008SC/Esec 3100/Esec 3008SC plus(Singapore)
Our wire bonding machines are able to accomplish fine pitch wire bonding on bond pad sizes from 60 ~ 70 microns.
Encapsulation – Muehlbauer CME3010/D (Malaysia)
Our encapsulation machine can perform either a simple fill, or a dam & fill on a larger IC chip, using UV cure encapsulant epoxy.
Testing – Muehlbauer CMT6550 & Muehlbauer CMT6560 (Malaysia)
The CMT 6550 & CMT 6560 is installed with the latest Micropross MP300C2/C3/MT1/MT2/CL3 encoders. They can be used for testing, initialization and loading of operating system.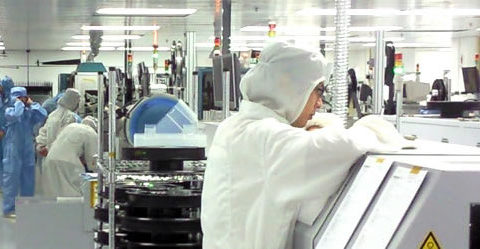 While many contract manufacturers rely on random visual assembly checks of samples of products, we augment that with automated optical inspection (AOI), through our own proprietary technologies.
Our AOI technology utilises camera and image recognition comparisons to ensure that our modules meet quality standards.